What superpower do you want, and why?



"To mange time so I could go back and fix the worst mistake I ever made. It would have saved me a lot of heartache."



Do you think you're the cause for her misfortune?

"No, but I believe what I did was a factor in it. She lost everyone, not just me."

If you were stuck on a deserted island, with nothing but the clothes on, how would you survive, and for how long?

"I'd probably find food first and then build myself shelter from leaves and tree branches. Then I would look for any predators to keep myself safe, and find a way to write a message in the sand."
Powered by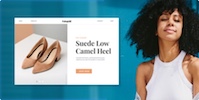 Create your own unique website with customizable templates.